Community Resources Connection is to provide resources to low income and food desert communities to reduce food insecurities while promoting healthy food choices.

Provide resources that would allow the youth in low-income communities the opportunity to acquire positive life outcomes.
We envision communities where everyone has access to good quality, nutritious food, understands the consequences of poor nutrition and is committed to creating stronger and healthier communities. In addition to seeing that every child in low-income communities have a bright future.

How does Community Resources Connection, Inc. plan to implement its mission and see its vision? 

Decrease food insecurities by serving as a fund distributing organization to low income and food desert communities within both rural and urban areas. Funds distributed will be used to install community gardens, establish new food pantries and support current fresh food pantry needs. 

Sponsor workshops for youth within low-income communities in preparation of entering the workforce as professionals. Activities will include but not limited to providing exposure to various career opportunities in Natural Resources, learn how to write good resume's, preparing for job interviews, how to network effectively and professionalism
COMMUNITY RESOURCES CONNECTION (CRC), INCORPORATED BOARD OF DIRECTORS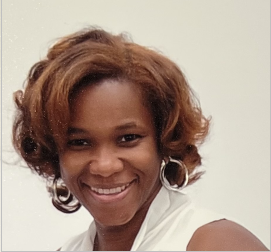 Tahshawnda "Shawn" Avant Robins President, CRC
Shawn is currently a Speech Language Pathologist and owner of Dynamic Speech Solutions, a private practice that specializes in pediatric speech sound disorders and evaluations.  She received her academic training from Southern University Agricultural & Mechanical (A&M) College obtaining a Bachelor of Arts in Elementary Education and Master of Education in Communication Disorders.  Shawn holds the Certificate of Clinical Competence from the American Speech Language Hearing Association and is licensed to practice in Louisiana and California.  
Shawn has been a lifelong resident of Baton Rouge, LA and have always had the passion to be of service to the Baton Rouge Community.  For six years, she has served in a volunteer capacity at the Baton Rouge Food Bank.   Pre-COVID, at her own expense, for several years, Shawn her family have provided meals to students and their families during the holiday season.
Shawn has extensive experience working with youth from lower-income communities, such as having lead efforts in an afterschool program that encouraged positive behavior reinforcement, by having groups of students to work effectively together, while engaging in various social activities.
Shawn will lead CRC's Youth Career Readiness Program which promotes positive outcomes for students from low income communities. 
Shawn grew up with the desire to be of service to her community.  She believes that what we do together today, will determine how we live united tomorrow. 
Vice President (Mississippi Coordinator)
Ronald Howard
Bachelor of Science (BS) in Agriculture Economics
Alcorn State University
Lorman, MS
Master of Science (MS) in Natural Resources and Economics
West Virginia University
Morgantown, WV
Secretary (Louisiana Coordinator)
Damien Antoine
Bachelor of Science in Microbiology
Southern University A&M College
Baton Rouge, LA
Masters in Natural Sciences
Louisiana State University
Baton Rouge, LA
Treasurer (South Carolina Coordinator)
Terence Kelly
Bachelor of Science (BS) in Plant and Soil Science
Southern University Agricultural and Mechanical College 
Baton Rouge, LA
Parliamentarian (Texas Coordinator)
Jacqueline Horne
Bachelor of Science (BS) in Plant and Soil Science
Southern University Agricultural and Mechanical College 
Baton Rouge, LA